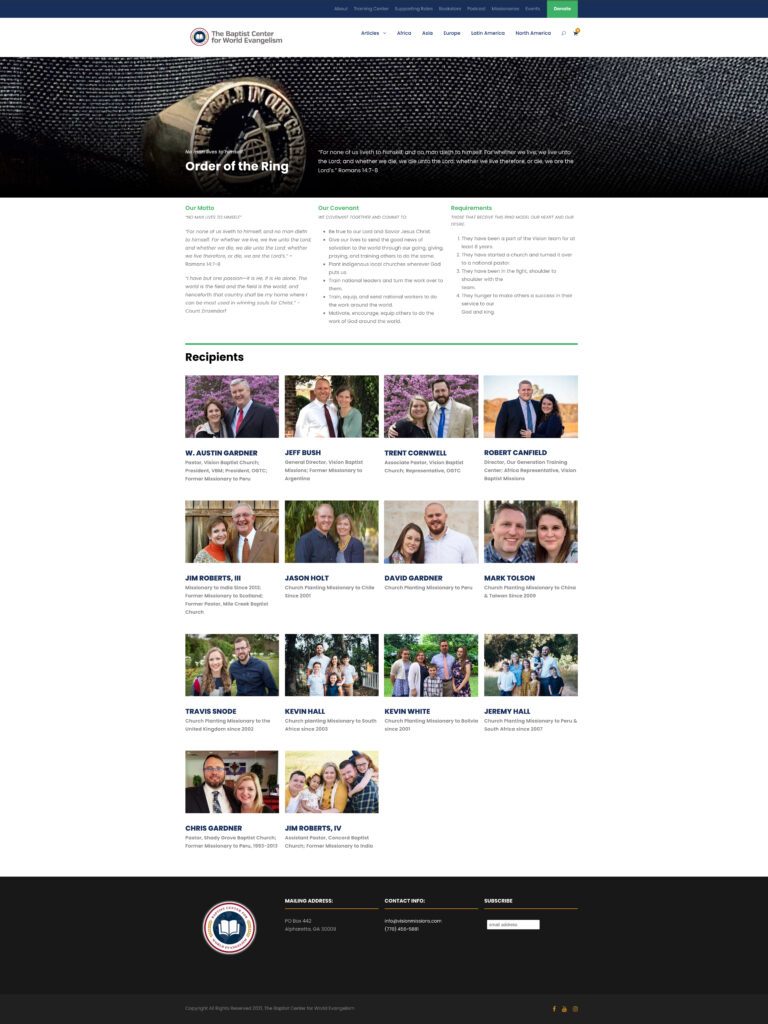 Austin Gardner, the former senior pastor of Vision Baptist Church, has been the subject of numerous accusations of sexual abuse and toxic behavior. As a result, Gardner has created exclusive clubs such as the Order of the Ring and the Society of Mentors to protect himself from accountability.
To join the Society of Mentors, members must give their soul and pay $1000 annually to Gardner's organization, Alignment Ministries. The club claims to be for "proven leaders who have demonstrated faithful ministry over a long period of time," but the criteria for membership is vague and seems to center around loyalty to Gardner and his vision.
Gardner's close associates, such as Jeff Bush, Trent Cornwell, Robert Canfield, Jim Roberts III, Jason Holt, David Gardner, Mark Tolson, Travis Snode, Kevin Hall, Kevin White, Jeremy Hall, Chris Gardner, and Jim Roberts IV, have all been members of the Order of the Ring. This group was used to protect Gardner from accountability when the church attempted to hold him responsible for his actions.